Misty Stutsman, Director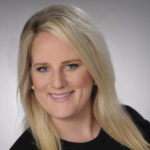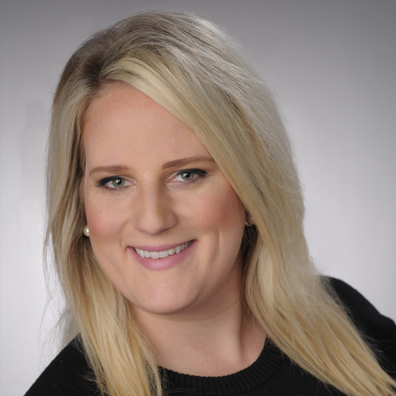 Email
Stutsman joins the IVMF as the Director of the Center of Excellence in Veteran Entrepreneurship. She is responsible for building a center that advances and promotes veteran entrepreneurship nationwide through research, resources and tools as well as training and program development.  Previously Stutsman served as the Manager of Programs and Outreach at the Riata Center for Entrepreneurship, at Oklahoma State University. During her time there, she oversaw the expansion and relaunch of the new award-winning student incubator program, served on the planning board and positioned Riata as a founding member of 36 Degrees North, an 11,000 square foot entrepreneurial space in the heart of downtown Tulsa, as well as launched many other student and community-based programs, internships, competitions, and conferences, at the local, national, and international level. She was also the consortium lead for the Veterans Entrepreneurship Program (VEP) based out of Oklahoma State University, recruiting three universities to the consortium during her tenure at the Riata Center. Prior to this position, she was the Marketing Manager at Southern Hills Country Club in Tulsa, Oklahoma. She has several years' experience in service management, consulting, event planning and program/curriculum development. She graduated with a Bachelor degree in Marketing and International Business and a Masters of Business Administration, both from Oklahoma State University. During her undergraduate career she was a member of the Equestrian team and served as the show manager coordinating all home competitions including the Big XII Championship.
Elissa Gibbs, Project Manager
Email
Gibbs serves as the Project Manager for Entrepreneurship and Small Business at the Institute for Veterans and Military Families (IVMF) at Syracuse University. In this role, she is responsible for the development of tools, resources, programming, and thought leadership pieces that advance the state of veteran and military spouse-owned businesses. She works to increase opportunities for those businesses in the public marketplace and as suppliers to the private sector. Additionally, she strives to increase their access to capital, encourage their certification and classification, as well build valuable relationships with both internal and external stakeholders.
Previously, Gibbs served with the Institute for Veterans and Military Families (IVMF) as the Program Coordinator for the Entrepreneurship Bootcamp for Veterans (EBV) and Veteran Women Igniting the Spirit of Entrepreneurship (V-WISE) programs and as an Advisor for the Veterans Career Transition Program (VCTP). Prior to her work with the IVMF, Gibbs worked with active duty military and civilian budget analysts, financial analysts, and comptrollers, in the Defense Programs office at Syracuse University's Whitman School of Management. Gibbs holds a Master of Social Science degree from the Maxwell School of Citizenship and Public Affairs at Syracuse University.